Full 2
Headstall and Breast Collar Sets
Full 6
Full 3

Full 4
Western Belts (Men /Women)
Full 5
Full 7
Mousmi Creative International is the reputed leading quality leather Goods Manufacturer and Exporter from India.
Mousmi Creative International is an Indian-based Leather Product Manufacturer and export House established & engaged in the manufacturing and export of high-quality Horse equestrian Products with Western Styles Accessories. Premium leather product manufacturer & export house. We export Western Handcrafted Headstalls, Breast Collar Sets, Saddle Tacks, Headstall Sets, Dog Accessories And Care, Home Decor Products, Fashion Accessories, Belts, Bags, Dining Products, etc worldwide.
We have "legacy in western handcrafting" and are exclusively into the production of 'Horse Western Products' Like Western Horse riding Saddles & tacks, Horse Headstalls, Halters, Breast Collars, Spur Straps, Nose Bands, Reins, Bosals, Girths, Lead Ropes, Nylon Halters, Rugs, Horse Saddle Blankets, and many more in Saddle and in Human Fashion Accessories.
At Mousmi Creative International, we have a passion for creating high-quality leather products that exceed our customers' expectations. As a leading Leather Product Manufacturer and export house, here are just a few reasons why you should choose us:
Expertise in Leather Craftsmanship: With years of experience in the leather industry, our team of skilled craftsmen is dedicated to producing genuine leather goods manufacturers that are both durable and stylish.
Wide Range of Products: We offer a diverse range of leather products, from bags and wallets to jackets and footwear, ensuring that we have something to suit every need and style.
Commitment to Quality: Quality is at the heart of everything we do. We use only the finest materials and employ strict quality control processes to ensure that each and every product is of the highest standard.
Personalized Customer Service: We understand that each customer has unique requirements and preferences. That's why our knowledgeable and friendly staff are here to work with you to create the perfect product for your needs.
Responsible Sourcing: As a socially responsible company, we are committed to sourcing our materials from ethical and sustainable sources.
At Mousmi Creative International, we are proud to offer premium leather products that are made to last. Choose us for exceptional craftsmanship, a commitment to quality, and personalized customer service."
carving
Be always on trend
As a leading leather products exporters from India We create a variety of patterns and textures, adding depth and dimension to the leather and enhancing its visual appeal.
Hand Carfted
Handcrafted products are made with high-quality materials and are built to last for years. The durability of the Leather Product Manufacturer and stitching ensures that the products can withstand the wear and tear of regular use.
As an OEM leather products manufacturer our Handcrafted products often have unique and intricate designs that add to their visual appeal. They are often considered works of art as well as functional equipment.
Artisan Craftmanship
Artisan leatherworking techniques are often passed down through generations of leatherworkers and are highly valued for their quality and uniqueness. Examples of artisan leather goods include handbags, wallets, belts, and footwear, among others.
excellence is at the heart
Crafting Excellence
At Mousmi Creative International is a Leather Product Manufacturer and Exporter company, we take pride in our commitment to crafting excellence. As a leather product manufacturer and export house, we understand the importance of creating high-quality products that meet the needs of our clients.
Crafting excellence is at the heart of everything we do. We believe that every product we create should be a masterpiece, a unique and beautiful work of art that reflects the expertise and dedication of our craftsmen.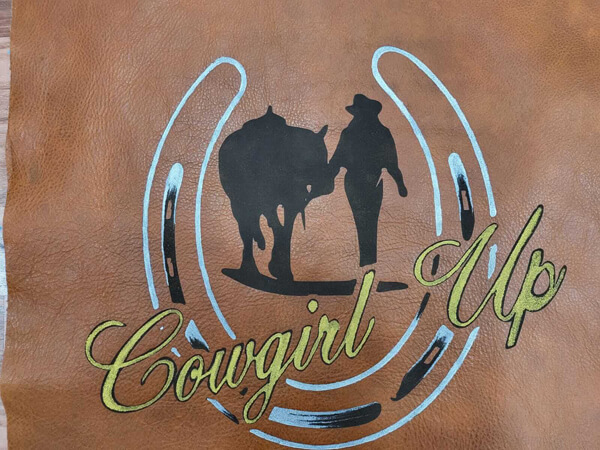 holding hands together
We understand the importance of being socially responsible and making a positive impact in our community.
As a leather goods manufacturing & export company, we are fully aware of our duties to be socially responsible and contribute positively to our community and society. Therefore, we have taken various initiatives as part of our business activities to fulfill our responsibility.
1st. We are committed to supporting local Artists from local communities. We on regular intervals organize food drives, clothing support, and school supply support for the underprivileged sections of society. We believe that our small initiative can significantly contribute to their well-being and make a positive impact on their lives.
2nd. We are also concerned about the environment and the impacts affecting it. in either case have taken several steps to minimize it. We have invested in energy-efficient equipment and adopted sustainable manufacturing practices to reduce our carbon footprint. Even though we & artisans perform handcrafted work, We also implemented a waste reduction program to promote recycling and minimize waste and save water.
3rd. We prioritize ethical manufacturing practices, ensuring that our workers are treated fairly and work in a safe environment. We maintain transparency in our supply chain and ensure that our raw materials are sourced ethically and sustainably. By doing so, we create a safe and comfortable work environment that is conducive to the well-being of our workers & artisans.
Lastly, we contribute to social causes by making support for Food distribution, education, and health care for needy & underprivileged communities and contributing to disaster relief efforts.
In conclusion, at Mousmi Creative International, we consider being socially responsible a duty rather in order to a choice. We remain committed to making a positive impact on the world around us and will continue to engage in social responsibility initiatives to make a difference in our community and beyond in this world. 
Our customers are the main source of our inspiration – their continuous feedback and suggestion not only help us to improve our product but their purchase makes it possible for society.
1. What services does Mousmi Creative International provide?
We specialize in crafting high-quality leather products like western saddles, headstall sets for equestrian enthusiasts worldwide. Our services encompass design, production, and global export of premium leather headstalls. We have "legacy in western handcrafting" and are exclusively into the production of 'Horse Western Products' Like Western Horse riding Saddles & tacks, Horse Headstalls, Halters, Breast Collars, Spur Straps, Nose Bands, Reins, Bosals, Girths, Lead Ropes, Nylon Halters, Rugs, Horse Saddle Blankets, and many more in Saddle and in Human Fashion Accessories.
2. What sets your leather headstall sets apart from others in the market?
Our leather headstall sets stand out due to their exceptional craftsmanship, attention to detail, and use of premium materials. We combine traditional techniques with innovative designs to offer products that exude both functionality and style.
3. Can I request custom designs for leather headstall sets?
Absolutely. We take pride in our ability to create custom leather headstall sets tailored to your preferences. Whether it's specific leather colors, tooling patterns, or embellishments, we can bring your unique vision to life.
4. How do you ensure the quality of your leather headstall sets?
Quality is our utmost priority. Each headstall set undergoes rigorous quality checks at every stage of production. We source the finest leather and materials to ensure longevity, comfort, and overall excellence.
5. What types of leather do you use for your headstall sets?
We use a variety of premium leather types, including full-grain leather and top-grain leather, known for their durability and natural beauty. Our leather is chosen to withstand the rigors of equestrian activities.
6. Do you offer eco-friendly or sustainable leather options?
Yes, we're committed to sustainability. We offer eco-friendly leather options that prioritize both quality and environmental responsibility, allowing you to enjoy premium products with a conscience.
7. Can I place bulk orders for your leather headstall sets?
Certainly, we welcome bulk orders from retailers, wholesalers, and equestrian establishments. Our efficient production processes ensure timely delivery without compromising on quality.
8. What regions do you export your leather headstall sets to?
We export our products globally, catering to equestrian communities and retailers across different continents. Our aim is to bring our exceptional leather headstall sets to riders worldwide.
9. How do I inquire about becoming a distributor or retailer of your products?
Ready to Collaborate? If you're looking to enhance your fashion accessory collection and provide your customers with top-notch products that reflect your brand's values, we invite you to explore the possibilities with Mousmi Creative International.
From equestrian gear like Leather headstalls and western saddles to stylish fashion accessories such as Bags, Belts, Dog collars, and more, we offer a comprehensive catalog to satisfy diverse customer tastes.
Contact us today to discuss your specific requirements and learn more about how our collaboration can benefit your business. Let's embark on a journey of creativity and success together!
Please note: Being an OEM manufacturer and having a team of Arcticians in the sampling team we can manufacture any leather article/Bags of your brand -if the sample gets shared.
If you're interested in becoming a B2b supplier, distributor, or retailer of our leather headstall sets, please reach out to us through our contact page. We'd be delighted to discuss potential partnerships.
10. Can I expect timely delivery for international orders?
Yes, we have a well-established export network that ensures efficient and reliable delivery of our leather headstall sets to international destinations. We value your time and strive to meet your expectations.
11. What is the warranty or guarantee policy for your leather headstall sets?
We stand by the quality of our products. Each leather headstall set comes with a warranty against manufacturing defects. Please refer to our warranty policy for detailed information.
12. How can I get in touch with Mousmi Creative International?
You can contact us through the contact details provided on our website. Whether you have inquiries, custom requests, or partnership proposals, we're here to assist you.
Feel free to reach out to us if you have any additional questions or require further information about our leather headstall manufacturing and exporting services. Your satisfaction and engagement are of paramount importance to us.
Looking for something specific?
Our team will certainly help you on what you are looking for. Please share your query.