This holiday season, it's time to spread the festive cheer and show your beloved horse just how much they mean to you. After a challenging year, why not treat your four-legged friend to something truly special? From cozy blankets to delicious treats, there's no shortage of ways to treat your horse this Christmas. In this article, we'll unwrap the joy and explore 7 priceless Gifts For Horses that are sure to bring a smile to your horse's face. Whether you're looking for practical gear or unique surprise Gifts, we've got you covered. So, let's dive in and discover the perfect presents that will make this Christmas one to remember for your loyal equine companion. Get ready to embrace the spirit of giving and create unforgettable memories with your horse this holiday season.
Gift 1: Western Saddles
When it comes to comfort and style, a high-quality western saddle is a must-have for any horse owner. Whether you're a seasoned rider or a beginner, investing in a saddle that fits your horse perfectly will make a world of difference in their overall well-being. Western saddles offer superior support and stability, ensuring that your horse stays comfortable during long rides. Plus, with a variety of designs and colors available, you can find a saddle that matches your horse's personality and style. So go ahead, saddle up, and make your horse feel like a true champion this Christmas.
Check Out Collection: Western Saddles 
Gift 2: High-quality English Saddle
If your horse is more inclined towards English riding, a high-quality English saddle is the perfect gift for them this Christmas. Designed to provide a close contact feel and optimal balance, an English saddle will enhance your horse's performance and comfort. Whether you prefer dressage, jumping, or eventing, there's an English saddle out there that will suit your horse's needs. So why not give them the gift of elegance and precision this holiday season? Your horse will thank you later for the gift.
Check Out Collection: Leather English Saddle
Gift 3: Leather Headstall Sets
Nothing says luxury like a beautifully hand crafted leather headstall set. Not only does it add a touch of sophistication to your horse's appearance, but it also provides essential control and communication during rides. A leather headstall set includes a headstall, reins, and a bit, all made from premium-quality leather. This Gifts For Horse is perfect for owners who value both style and functionality. Treat your horse to a timeless accessory that will make them the envy of the barn.
Check Out Collection: Leather Headstall Sets
Gift 4: Leather Headstall
If a complete headstall set seems too extravagant, a standalone leather headstall is a fantastic alternative. Made from the finest leather and expertly crafted, a leather headstall offers the same level of control and comfort as a complete set. It's a practical and stylish Gifts For Horses that will elevate your horse's riding experience. Choose a headstall that matches your horse's bridle or opt for a contrasting color to make a bold fashion statement. Either way, your horse will appreciate the thoughtfulness behind this gift.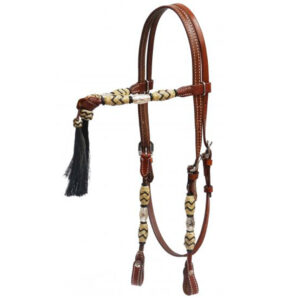 Check Out Collection: Leather Headstall
Gift 5: Spurs
For the more experienced riders out there, a pair of spurs can be a valuable addition to their riding gear. Spurs are a tool used to refine and enhance communication between the rider and the horse. They provide subtle cues and aids, allowing for more precise movements and control. However, it's important to use spurs responsibly and with proper training. If your horse and rider are ready for this level of refinement, a pair of well-made spurs can be a meaningful and practical gift this Christmas.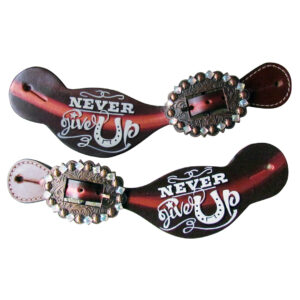 Check Out Collection: Spurs
Gift 6: Saddle Pads
For horse owners who prioritize their horse's comfort, a saddle pad and collar set is a thoughtful gift option. Saddle pads provide cushioning and support, reducing the risk of soreness and discomfort during rides. Collars, on the other hand, help distribute the weight of the saddle evenly and prevent it from sliding. Together, they create the perfect combination for a comfortable and enjoyable riding experience. Choose a set that matches your horse's colors or opt for a festive design to celebrate the season. Your horse will appreciate the extra care and attention to detail that this gift represents.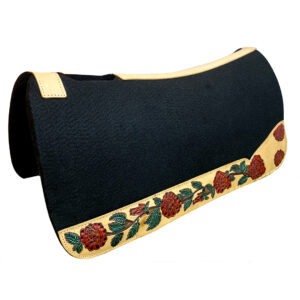 Check Out Collection: Leather Saddle Pads 
Gift 7: Halters
Every horse needs a good halter, and what better time is the best Gifts For Horses one than Christmas? Halters are an essential piece of equipment that allows you to safely handle and lead your horse. From everyday use to special occasions, a well-fitted halter is a must-have item in any horse owner's collection. Choose from a wide range of materials, such as nylon or leather, and add some personalized touches like nameplates or embellishments to make it truly unique. Your horse will be delighted to receive comfortable and stylish halters this holiday season.
Check Out Collection: Halters
Conclusion:
Spread the love and joy this Christmas season with thoughtful Gifts For Horses. This Christmas, don't forget to share your love with a horse in the festivities. Show them just how much they mean to you by treating them with one of these priceless gifts. Whether it's a new saddle, a stylish headstall, or a comfortable halter, your horse will appreciate the thought and effort you put into choosing the perfect present. Remember, it's the little things that make a big difference in building a strong bond with your horse. So spread the love and joy this holiday season, and create unforgettable memories with your loyal equine companion.